PeaceMatrix™ Iran, it's people, and the United States  ACTIVE
PeaceMatrix™ 24/7 video discussions are open to all Inner Circle and Small Council Members.  Videoconference links are conference images within the PeaceMatrix™ organized by topic, and in the Schedule of Discussions.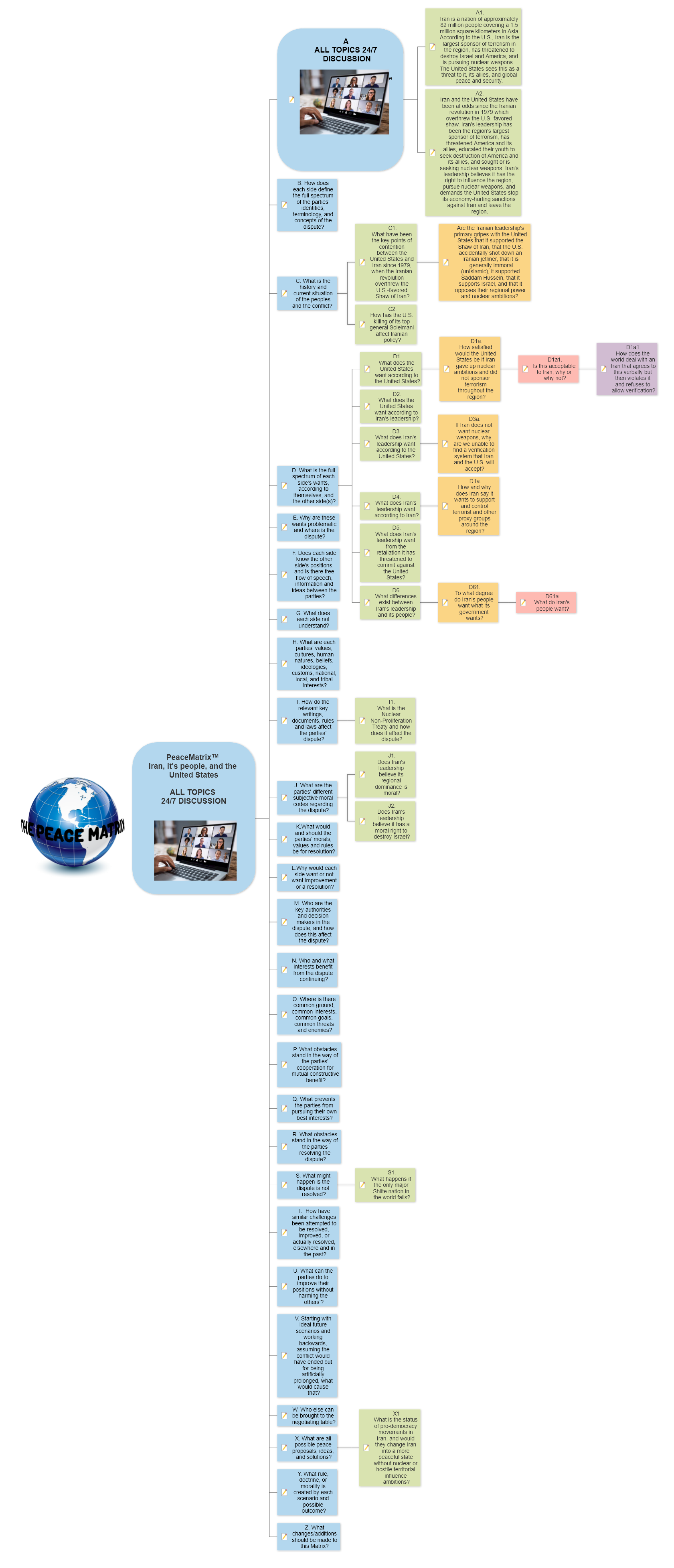 (Submit question, hypothesis, change, addition, fact, source, idea or suggestion)
Inner Circle Members
Architect
Expert A
Author A
Organization A
Small Council Members
Architect
Expert A
Author A
Organization A
Diplomat A
Wish List
Resource A
Information A
Small Council members A, B, C
Recent Updates
D61a
Recent Updates
Architect Questions:
What does Iran want exactly, and why is its inexplicable agenda not a bigger question?
Why do Russia and China support Iran, and to what degree will they as this conflict develops? 

 
Differing viewpoints
A selection of Twitter feeds from the United States side 
(reload page to refresh)
Small Council members may suggest sources
Twitter feed is not available at the moment.
A selection of Twitter feeds from the Iran Side
(reload page to refresh)
Small Council members may suggest sources